By XU WEI | CHINA DAILY | Updated: 2023-11-11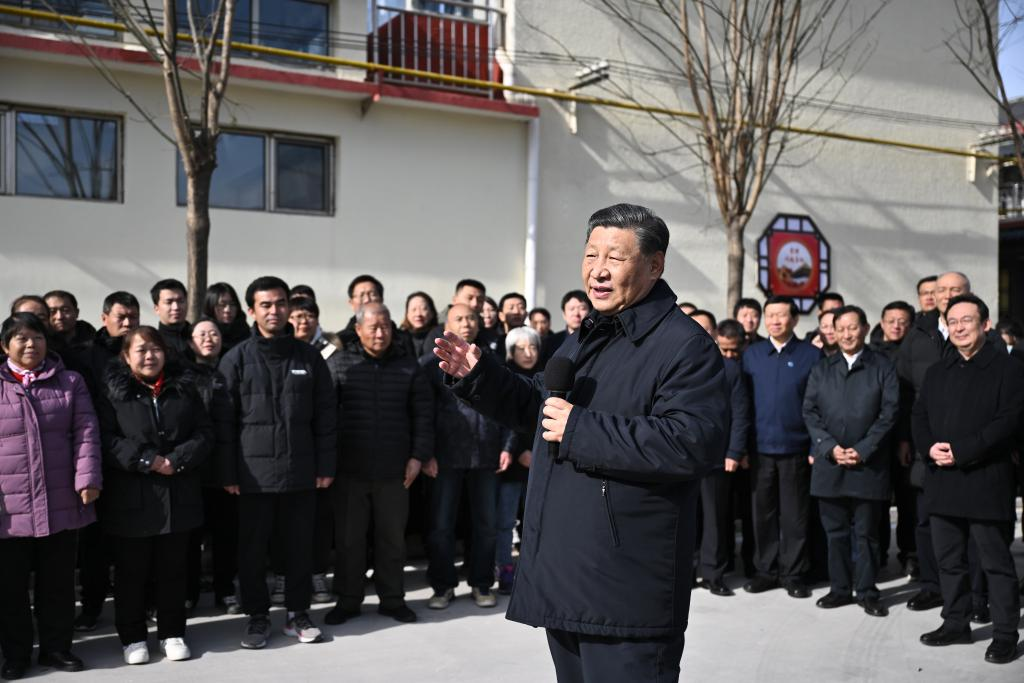 President Xi Jinping stressed on Friday the need to bolster post-disaster recovery and reconstruction and guarantee the well-being of the people, while inspecting areas hit by summer floods and geological disasters in Beijing and neighboring Hebei province.
He called on local authorities to ensure that the people in the two regions can stay warm in the coming winter, while visiting disaster-affected villages, households, a school and water conservancy projects.
Xi, who is also general secretary of the Communist Party of China Central Committee and chairman of the Central Military Commission, urged accelerated steps in strengthening weak areas and building up flood prevention engineering systems and emergency management systems, and enhancing disaster prevention, reduction and relief capabilities.
The two areas were ravaged by floods caused by Typhoon Doksuri, which left at least 33 people dead in Beijing and at least 29 people dead in Hebei.
He made instructions on several occasions calling for all-out search and rescue efforts after the floods, calling for authorities to ensure proper treatment of those injured and provide comfort to the families of the victims.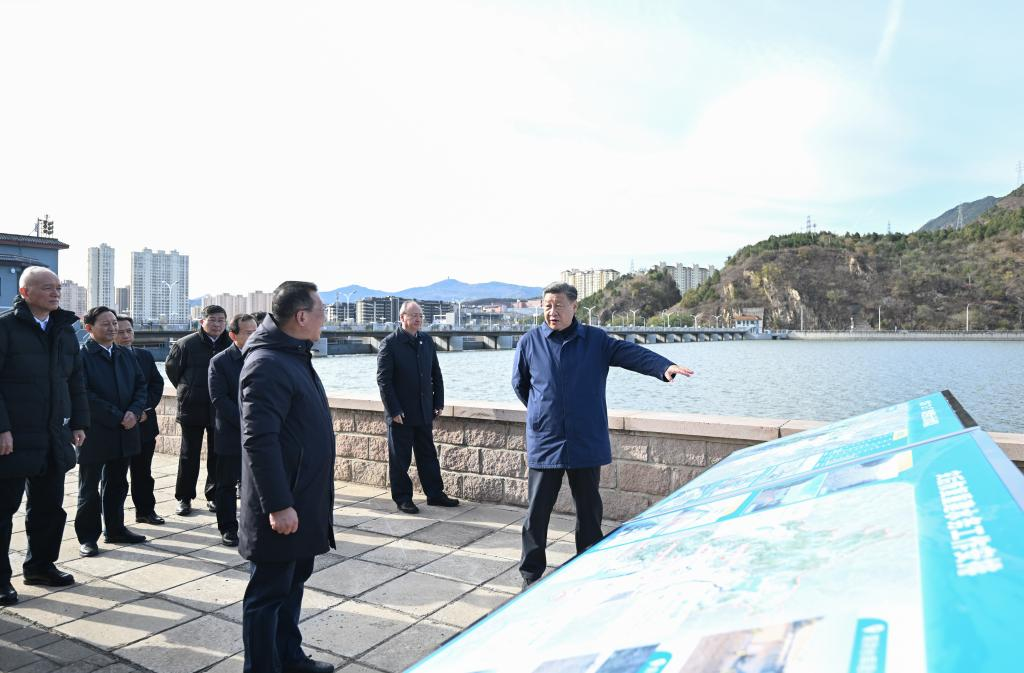 Xi's first stop on Friday's inspection was the capital's Mentougou district, where he learned about the progress in post-disaster reconstruction.
He pointed out that Mentougou and its neighboring Fangshan district, with their high mountains and deep valleys, are key areas for flood control and disaster response in Beijing.
He stressed the imperative need to construct and effectively utilize projects such as reservoirs and improve flood prevention standards for structures such as mountain roads and buildings.
This includes enhancing the flood resistance of buildings in mountainous regions to significantly boost flood control and disaster response capabilities, he added.
During a visit to the residence of Li Meng, whose home was damaged during the floods, he underscored that ensuring the safety and warmth of the disaster-affected population during the winter is a job that must be done.
He noted that the winter is long in North China, and especially cold in mountainous areas, saying that meticulous efforts must be made to ensure access to heating systems in every household.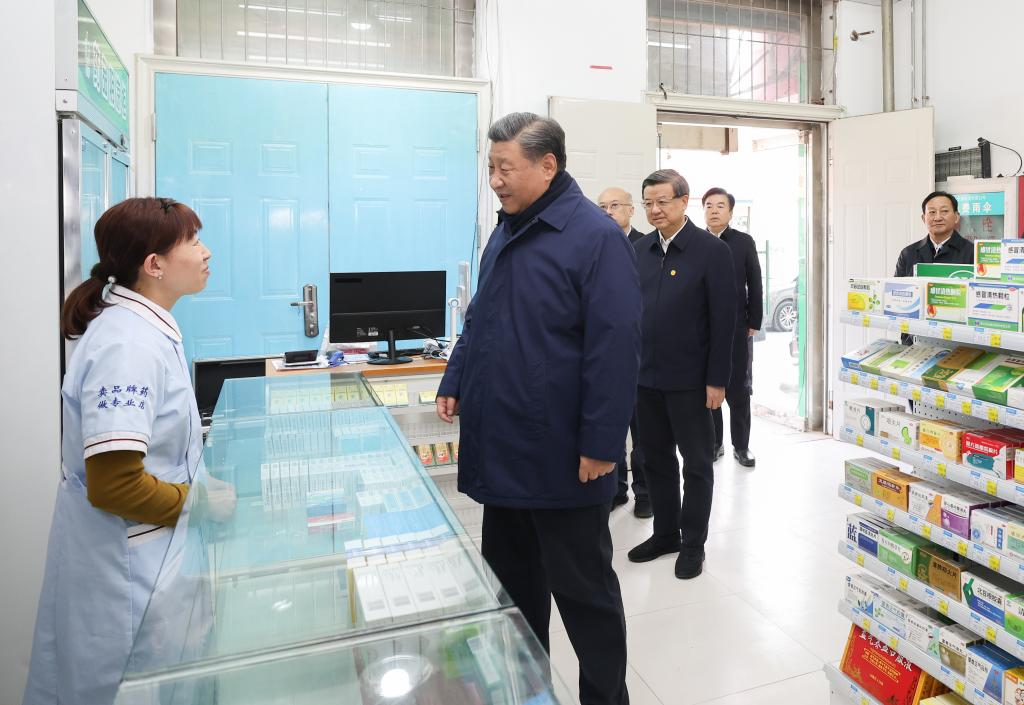 For households whose homes have already been repaired, reinforced or reconstructed, authorities must provide guidance and assistance to ensure their winter heating needs are met, he said.
For those households that have not completed the reconstruction of their homes, local authorities must take measures such as encouraging them to seek help from relatives and friends, relocating them to rented accommodation or government-backed resettlement to ensure they have a warm winter, the president said.
Xi told the villagers that he has always been concerned about the well-being of people in disaster-hit regions.
The CPC serves the people and always regards them as the highest priority, and the Party will spare no effort whether it is in emergency response and disaster relief or post-disaster recovery and reconstruction, he said.
He urged the villagers to remain confident and work hard to build more beautiful homes.
The president then inspected Zhuozhou in Hebei province, a city hit hard by the floods. He visited a pharmacy, a residential community and a village, before checking the growth of wheat and cabbages at a farm.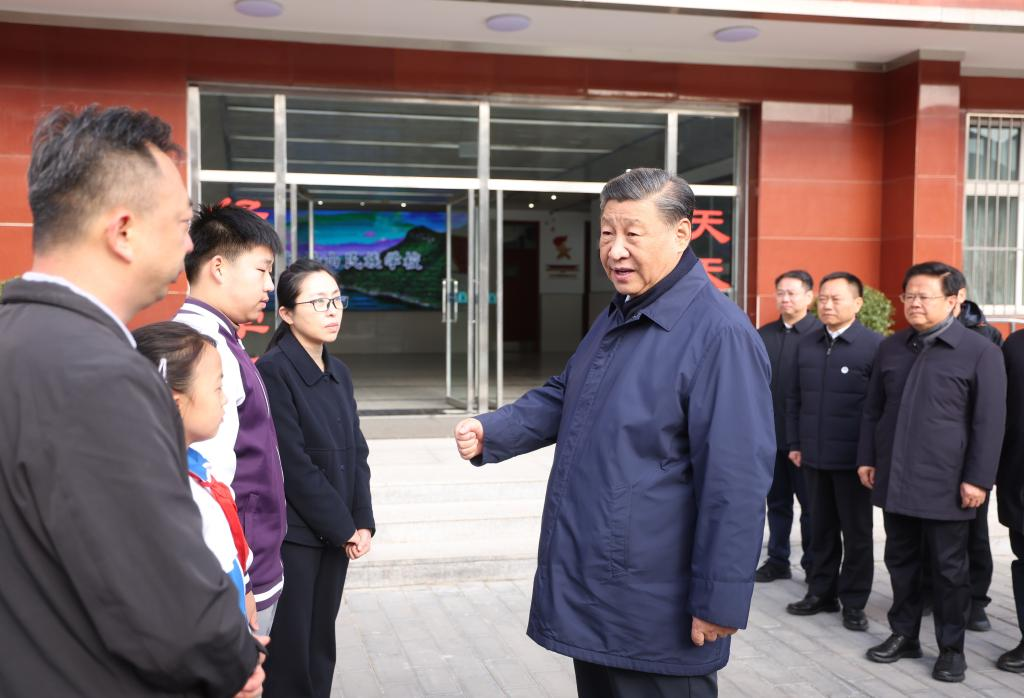 At Wanquanzhuang village, he visited a construction site where the villagers were rebuilding their homes and encouraged them to pull through the difficult period together.
He pointed out that repairing, reinforcing and rebuilding homes is a top priority in post-disaster recovery and reconstruction.
Xi emphasized that Party committees and governments at all levels should pay special attention to households involved in the rebuilding process.
Local authorities must make appropriate arrangements for families facing special difficulties during the transition period and those unable to solve their housing problems. Effective measures should be taken to prevent the recurrence of poverty due to the disaster, he said.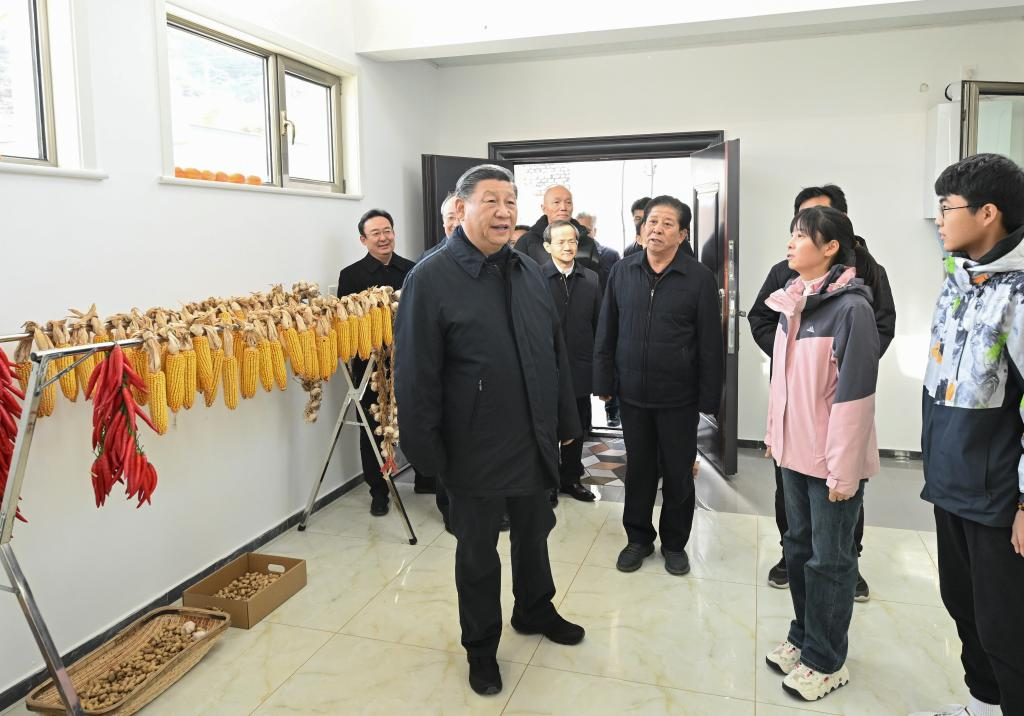 While visiting a project aiming to improve the flood control capacity of the Baigou River, Xi pointed out that the water systems of Beijing, Tianjin and Hebei are interconnected, and flood control is a comprehensive strategy.
He highlighted the necessity to scientifically plan the construction of reservoirs, waterways and flood storage areas, and thereby enhance the overall flood control capabilities of the Beijing-Tianjin-Hebei region.
The president told officials accompanying him on his trip that even though the nation was able to minimize the losses from the once-in-a-century flood, the scope of post-disaster recovery and reconstruction is extensive, involving numerous engineering projects with substantial financial investments.
He urged authorities to put the 1 trillion yuan ($137.3 billion) in special treasury bonds, approved by the national legislature recently, to good use in order to support post-disaster recovery and reconstruction, and enhance disaster prevention, reduction and relief capabilities.
xuwei@chinadaily.com.cn